So being a mom is pretty awesome. Our son is twenty kinds of adorable. I even get excited about changing poopy diapers because I can record a poop and many poops means he's getting enough food. It's like points in a game. Plus, the cloth diapers are awesome. We were having crazy leak problems with disposables, but none so far with cloth. Btw, breastfed baby poop actually smells pleasant.
Breastfeeding is simultaneously the best and worst part of taking care a newborn. He sucks, we bond, he makes cute noises, he's comforted and gets all the nutrients he needs. But then he flails around and hits me and tries to grab my nipple and then he screams if he loses the latch and he doesn't latch good, so ouch. And, oh yeah, sleep deprivation. Then there's the part where I spent $200 on a lactation consultant and $500 to get his tongue tie, which may or may not have been a thing, taken care of. But he's gaining weight and pooping – win.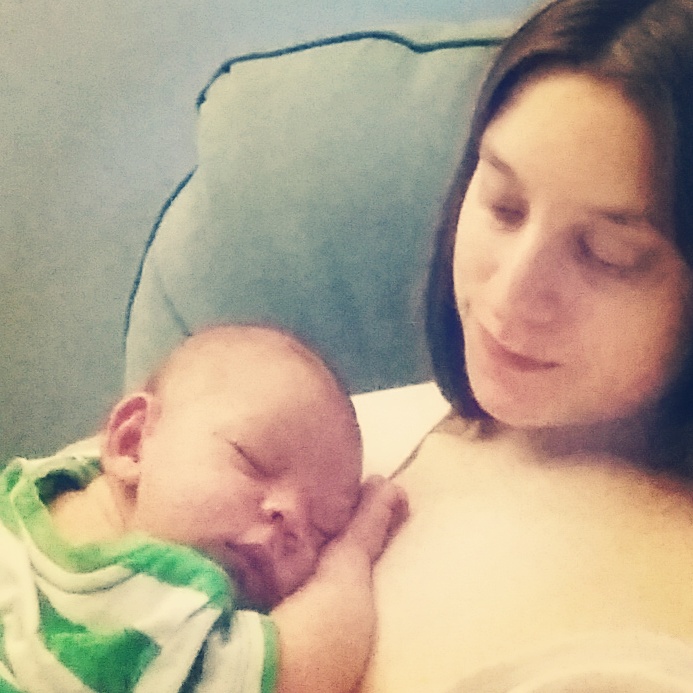 Currently his favorite activities include feeding, walking in the carrier and sleeping on mommy and daddy.