Ha ha, three years ago today. I had fun reading that post. It's comforting to know I've since addressed all of my concerns about having kids. One of the comments suggested I wait until I'm 29 :)
Baby can come any day now. Just waiting. Been extra hormonal lately. Hard to sleep because there's just no room in there for anything besides baby. Haven't gained much weight the last couple of weeks, probably because there's no where for it to go… Otherwise, still feeling good. No swelling, no extreme discomfort. Still exercising, though forward bends and squats aren't really happening anymore.
Nursery is almost done. Still need to hang stuff on the wall, but otherwise it's fully functional.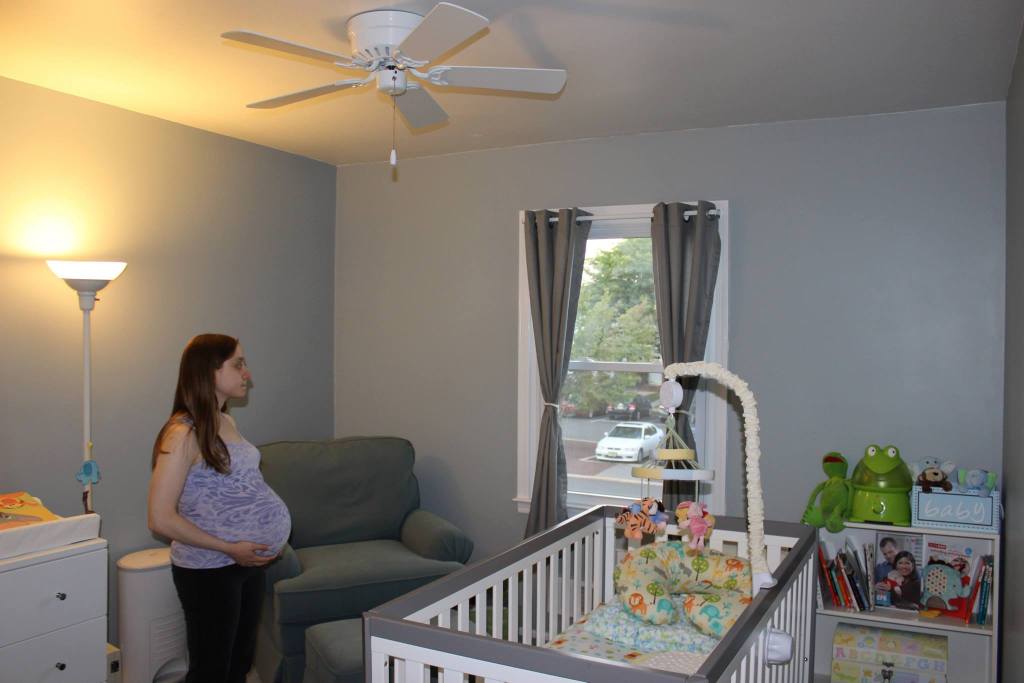 I heard some very happy news today from one of my friends :D Next year, my Facebook news feed is just going to be swarming with babies and it's going to be awesome :D
And some photos from my friend shower which I didn't get a chance to post before: